Increasing urbanization and shrinking habitat due to climate change are causing wildlife to encroach on urban areas much more often. In addition, countless farmers have seen wild animals enter their fences and threaten livestock. Both are common examples of why animal controls are necessary. In this article, we show the humane benefits of using live animal traps versus shooting them or using kill traps.
Why do animals need to be trapped?
It is a little-known fact that the number of stray animals in the United States is currently estimated at 70 million. These are mostly former pets that have been neglected by their owners and have either run away or simply been abandoned on the streets or in the wild. Even animals already in the wild often stray into populated areas as urbanization and climate change reduce their habitat and food supply. Both scenarios could benefit from our live animal traps.
A giant alligator walking on a golf course or a bear bathing in a northern backyard are understandably out of place. Still, animal control officers are also called upon to deal with stray dogs and cats. Stray animals are not only dangerous because they can attack anyone, but they can also carry diseases like rabies. 
For these reasons, it is of utmost importance that these animals be captured as soon as possible. However, we believe this should be done in the most humane way possible without harming the animals. Fortunately, a live animal trap, like the ones we sell, does exactly that!
Another common purpose of trapping is to control and monitor wildlife. Only in this way can a wild animal be checked for health, tagged or, if necessary, relocated to another area.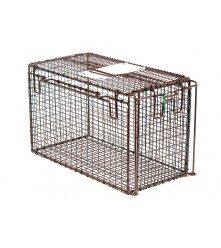 The advantages of live animal traps
At ACES, we believe it is important to talk about humane trapping and control methods to avoid shooting animals. Unfortunately, there are situations where termination is unavoidable, especially in a population and when human life is threatened. However, live animal trapping is a humane alternative in most cases. Its advantages include:
The humane way: Unlike shooting, the animal trap does not kill or injure the animal. In this method, the animal is lured into an automatically closing cage with food or scents.

No manual intervention is required: Traps are automatic and can be monitored continuously, eliminating the need for an animal control officer to be present during capture.

Easy to transport: Both the cages and plastic traps are designed to be easy to transport, carry, and install, so they can be deployed quickly and transported safely with the animal after capture.
Experts agree that ACES live traps perform under all conditions. Not only are they safe, but they are also designed to provide the best possible protection for the animal's health during the capture process. The coverable product variants also help to protect animal mental health during transport.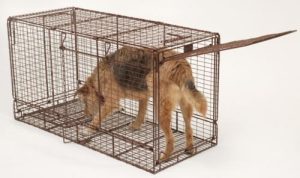 If you are interested in the most humane animal traps, available in multiple sizes, check out our Live Animal Traps page. If you don't know which product would be the best-fitting for your current challenges, don't hesitate to give our team a call – we are always happy to help!