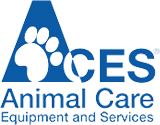 At ACES, it's always been our number one goal to help you help animals, but when there are so many options of vendors of veterinary supplies to choose from, you deserve to see why we are worthy of your business. We're confident in our ability to bring you the best in veterinary supplies and the finest in customer service, and we'd like to share some of the top reasons why we feel that you'll find ACES to be your go-to name for animal handling and care equipment.
Family Owned and Operated
Despite our size, we are very proud of our family owned and operated nature here at ACES. We've been in business since 1984, and we've been operating with our personal touch for almost four decades. We take pride in our long history as a family business, and we've never lost sight of our roots — what made us who we are today — despite our growth and the years gone by.
Servicing All Fields of Animal Care
At ACES, no matter what your animal care needs are or what your business is, we're there to provide exceptional products and service. From veterinary offices, to animal control units, to zoos, to animal handling educators — if your job calls for animal handling equipment, ACES is your partner for supplying that equipment. We also provide animal care training in select areas to those who are aiming to become animal handling professionals themselves, meaning we not only have experience distributing veterinary supplies, but firsthand experience using that same equipment as well.
A Wide Selection & Trusted Name
We've grown to encompass many different fields of animal care equipment, from capturing to housing, tame and wild animals alike. We have some of the industry's most popular brands on offer and at the best prices around, including Ketch-All Catch Poles, Snappy Snares, TeleDart, and more. Our enormous selection means ACES is your one-stop-shop for anything and everything veterinary care, save time and money by doing all of your vet supply shopping in one place!
Our wide selection has also allowed us to become one of the biggest names in the veterinary supply industry. ACES is a trusted name worldwide for all types of animal equipment, especially in our key areas of focus in the US and Australia.
A Focus on Customer Service
Like we said, you have options when it comes to sourcing your veterinary supplies, which is why we work harder than anyone else to earn your business! We constantly strive to exceed your expectations and are always open to additional input from our customers on how we can better do just that. If you need help with a purchase or order, or have a comment for us, please feel free to get in touch with us any time. You can reach us by phone at 800 338 2237 or by emailing us at [email protected]