Between supply-chain issues and new advancements in the field of dart guns, the question of what the best dart gun is is no longer as clear as it used to be. It can be a confusing or frustrating task to find a dart gun that is both in stock, and has darts in-stock and available to ship now. To help make the dart gun buying process a bit easier, we've put together a short article to run you through the best dart guns of 2023.
TeleDart RD406
The TeleDart TD-RD406 is a pressurized CO2-powered pistol-type design. It features a configuration similar to a rifle-style dart gun but without the shoulder stock, and a lower-capacity pressure chamber. The TD-RD406 is ideal for use within a range of 10 to 150 meters. Its quiet operation makes it suited for use on agitated or hyperactive animals.
A great all-arounder, the RD406 comes with a carrying case, cleaning kit, and starter pack of needles and syringes. Compatible with all darts we carry as well as universal RDD's.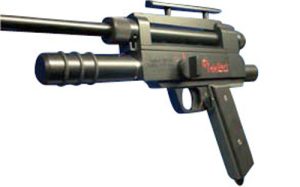 TeleDart RD706
The rifle-style counterpart to the RD406, the TeleDart TD-RD706 provides high capacity while remaining low-impact. Depending the dart size in use, the unit has an effective range of between 200 to 250 feet. The RD706 is still serviceable at shorter distances when the pressure is decreased.
Robust, yet gentle and low-profile, the RD706 will be your go-to rifle for decades to come – we even offer a 20-year guarantee to back up that claim. Comes with a cleaning set, carrying case, and a starter pack of needles and syringes.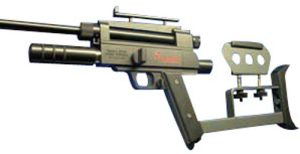 Pneu-Dart X-2 CO2 
The lightweight and sturdy Pneu-Dart X-2 CO2 is available in both air- and CO2-powered models. It's simple to use and assemble, with a sturdy aluminum construction that will hold up for years upon years to come. With an effective range of up to 100 feet, the X-2 is perfect for quick and simple capture operations.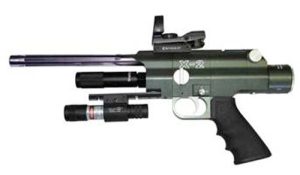 Pneu-Dart X-Caliber
Known for its versatility, the Pneu-Dart X-Caliber is a rifle-style, nearly silent CO2-powered dart gun. Built with aluminum and a weather-resistant finish, it can deliver both 11mm and 13mm rounds and is compatible with several attachments. This dart gun comes with a 3-9 scope and an aluminum case. It utilizes 12g CO2 tubes, or a reusable CO2 canister. The X-Caliber's pressure dial can even be adjusted while aiming. Compatible with TeleDart darts.

Ammunition
TeleDart Darts, which are compatible with many guns, as well as all of the guns we carry, are available in a wide variety of sizes and volumes. Their high-impact yet lightweight construction make them versatile enough for nearly any application and dart gun model. TeleDart darts are also reusable, which will translate into substantial savings on dart purchases overtime. While other dart brands are chronically out of stock, TeleDart darts are in stock right now.
If you are planning to purchase a tranquilizer gun or dart gun, contact the Animal Care Equipment & Services team – we will be happy to help find the right gun and ammunition for you.